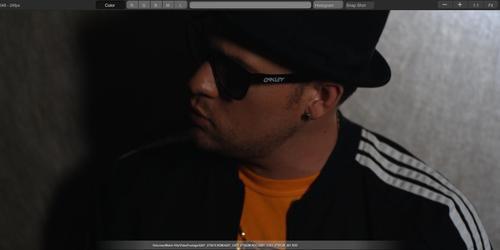 Je vous présente une nouvelle rubrique sur GCflag.
Comme vous le savez les membres de Good Charlotte utilisent Twitter très fréquemment, notamment Joel et Benji. Nous avons donc décidé d'introduire un tweet du jour.
Une fois par jour nous posterons un tweet que nous considérons intéressant ou important parce que soyons honnêtes, nous ne sommes pas tous sur twitter H24 (ou nous n'avons pas tous twitter) et donc il se peut que parfois on loupe certains Tweets intéressants! Il y a aura un article par semaine qui regroupera tous les tweets du jour.
Tweet du jour – 17.08
JoelMadden Just counted over 100 Demo's no one's ever heard. We got alot of music to get out over the next 2 years. All starts with #cardiology NOV 2
Traduction: Je viens juste de compter qu'il y a plus de 100 démos que personne n'a jamais entendu. Nous avons beaucoup de musique à sortir sur les deux prochaines années. Tout commence avec #cardiology 2 NOV.
Tweet du jour -18.08
Benjaminmadden I wrote this posi-tweet RT @JoelMadden No1s perfect.No1 has it easy.all fall Down all fvckup. Gotta get backup&try harder.ThatsLIFE.LIVE IT.
Traduction: J'ai écrit ce « posi-tweet » RT @JoelMadden Personne n'est parfait. La vie n'est facile pour personne. Tout s'effondre, tout foire. Il faut prendre du soutien et essayer encore. C'est la vie. VIS LA.
Tweet du jour -19.08
JoelMadden #positweet TIME. No BIG dreams come true without hardwork & sacrafice Remember that in the hard times when you feel like giving up.
Traduction: C'est l'heure du « positweet » Les GRANDS rêves ne se réalisent pas sans travailler dur et sans sacrifice. Rappelle toi de ça dans les moments difficiles quand tu auras envie d'abandonner.
Tweet du jour -20.08
JoelMadden I think all the girls out there should make their own videos for « Like it's her birthday » and send them to us. Best one could be our video
Traduction: Je pense que toutes les filles devraient faire leur propre vidéo de « Like it's her birthday » et nous l'envoyer. La meilleure pourrait être notre clip.
Tweet du jour -21.08
Benjaminmadden I'm BACK! Went off the grid for a min. Longest photo shoot ever 2day 4 #Cardiology. Video shoot this weekend for #likeitsherbirthday!
Traduction: Je suis DE RETOUR! J'étais coupé d'électricité pendant un instant. Photoshoot plus long que jamais aujourd'hui pour #Cardiology. Tournage video ce weekend pour #likeitsherbirthday!
Tweet du jour -22.08
Benjaminmadden finished band performance part of the Video for Like it's her birthday! looks dope! now 2night&2morow. the party. i think its gonna be hard.
Traduction: On a finit la partie ou joue le groupe pour le clip de Like it's her birthday! Ca a l'air génial! Maintenant la nuit et demain. la fête. Je pense que ça va être difficile.